L&MR Rocket
Pickup currently unavailable
The L&MR collection was recognized with a Silver award at the NY Product Design Awards, an international design competition in New York.
Designed in the Industrial style and inspired by the era of the Industrial Revolution, the new L&MR collection is dedicated to the 1830 event: the opening of the Manchester-Liverpool Railway (abbreviated L&MR) in Great Britain, which served as the beginning of the development of rail transport, which was the crown of engineering and design thought, a symbol of the progress of that time.

stainless steel case;
Ronda quartz movement 762;
sapphire crystal;

genuine leather

strap;
engraving on the crown and case back;
water resistance 3 ATM;
case size of the oval part 34х40х8,4 mm;
overall case size 39х49,5х10,9 mm;

limited edition (1000 pcs);

unisex.
The Industrial Revolution of the 18th - 19th centuries became a landmark event in the life of society and led to industrialization. It was accompanied by urbanization of the population, rapid economic growth and an increase in the quality of life. This period of history was filled with a lot of new discoveries and bold decisions that inspired us to create the L&MR collection.
The concept was based on the opening in the Great Britain the first railway to rely exclusively on locomotives driven by steam power, with no horse-drawn traffic and the first to be fully timetabled.
The sides of the case in full-face are stylized as railway rails.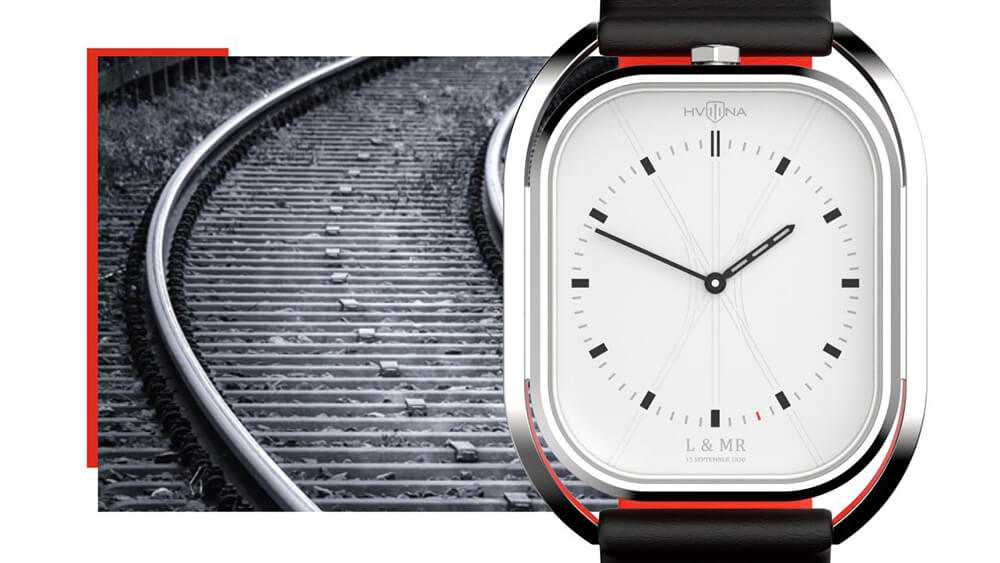 Sideways the design of the case is inspired by the design of girder bridges, which are often used for laying railroad tracks.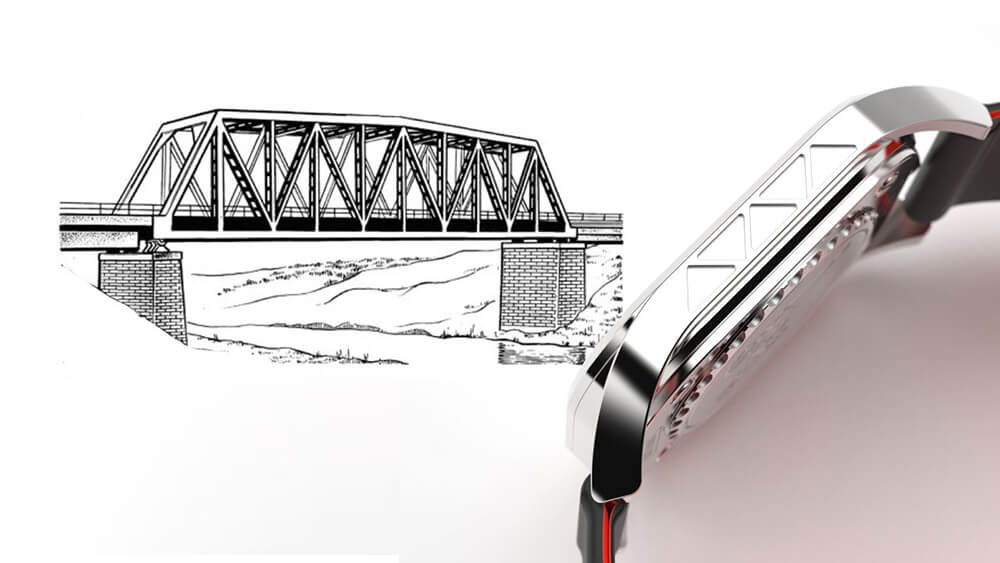 The crown is made in the form of a hexagon to support the style and general concept of the collection.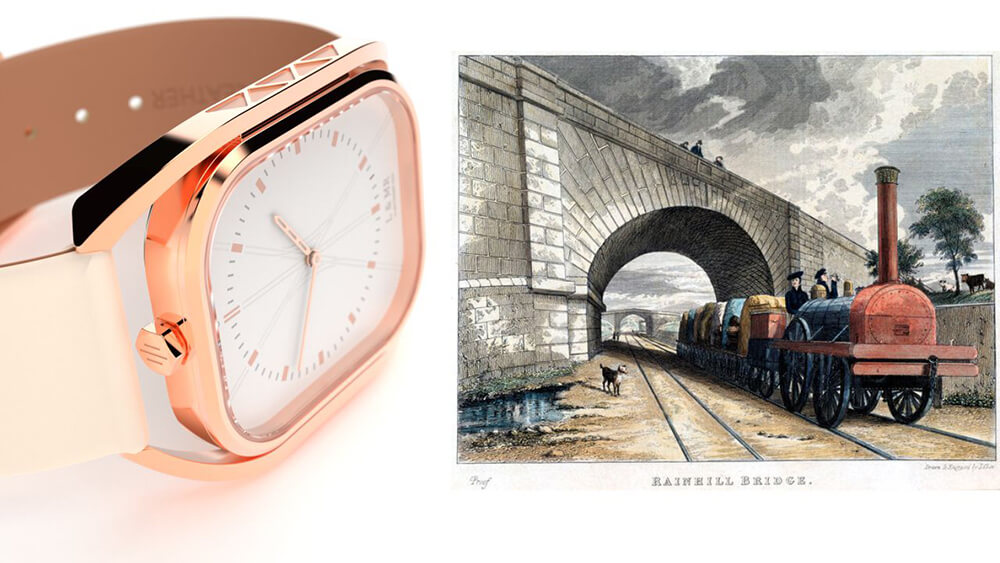 The watch dial is made in minimalism style. The design of the minute hand is a modern interpretation of the old European station clocks. The highlighted mark at the 27th minute is a reference to an interesting historical fact: trains on the Liverpool-Manchester railway were running at a speed of 27 km / h.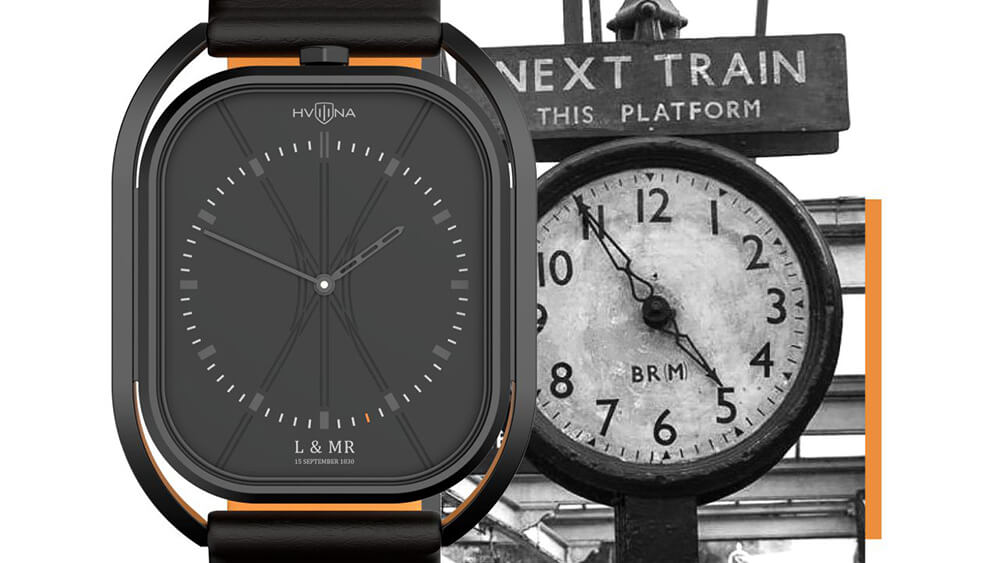 The collection includes three models, differing in color schemes. Each model is named one of the types of trains that ran on the railway. So, the model in white was named Rocket, the model in black - Phoenix, nude - Speedwell. Each model has a matching train engraved on the case back.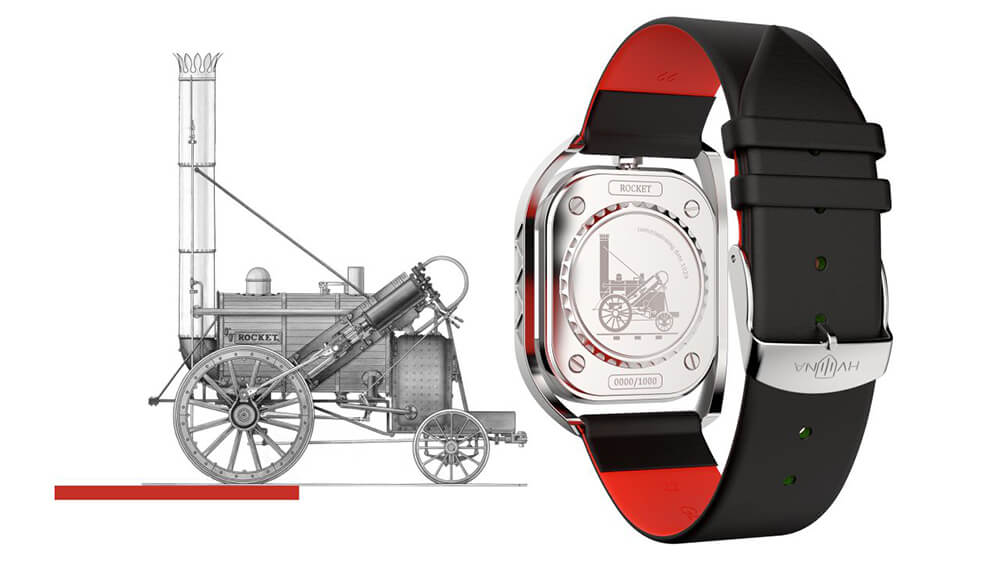 On the box are shown a detailed topographic map with the route of the Liverpool-Manchester railway.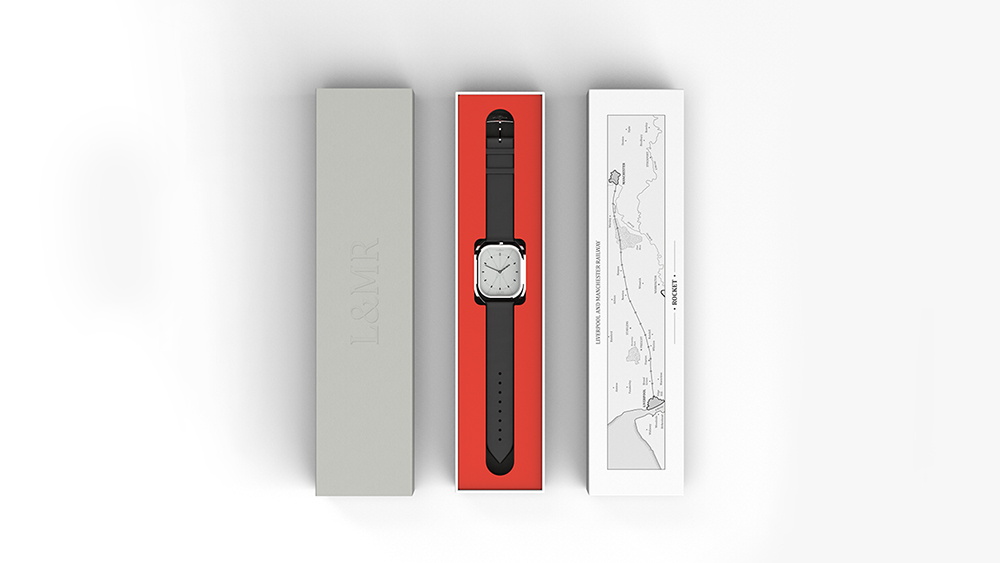 The watch case is made of stainless steel, water resistance - 30m, sapphire crystal, mechanism - Ronda 762, strap material - genuine leather.