Narbut Mechanical Storm Blue
Pickup currently unavailable
Heorhiy Narbut was one of the most famous graphic designers of the twentieth century in Eastern Europe. He is known for his work with typefaces, as well as creating numerous illustrations in books and magazines. He created illustrations for the works of such authors as Pushkin, Zhukovsky, Krylov, Andersen, and many others.
Miyota 9029 premium automatic movement, 24 ruby stones, 42-hour power reserve, 10+30 seconds per day accuracy movement;

sapphire front and back cover glass;

stainless steel case;

genuine leather strap;

50-metre water resistance;

back cover engraving (on the mechanism sector);

6-millimetre case diameter;

9-millimetre case thickness;

limited edition of 300 items.
HVILINA's NARBUT collection is dedicated to the talent and legacy of the great artist. The collection includes a large number of references and graphic techniques that the famous master used in his works.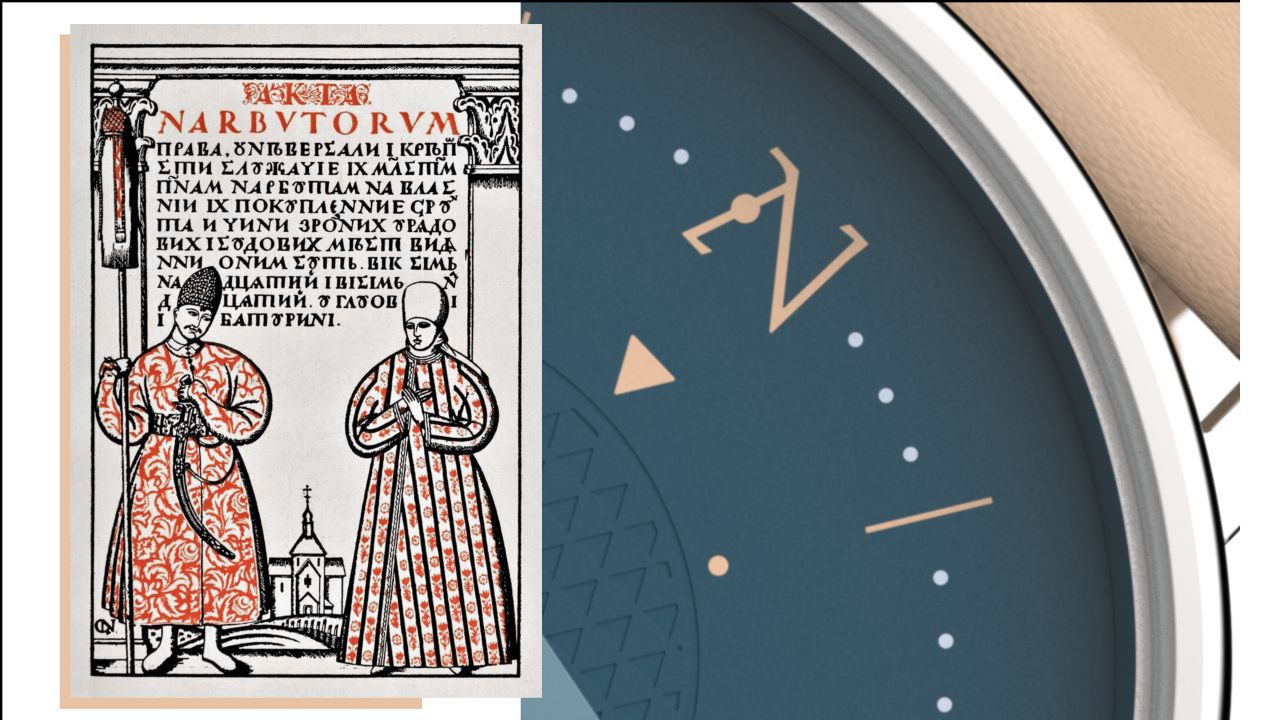 The letters N on the dial and O on the arrow are the stylizations of the artist's font. These letters were selected since their spelling is one of the signatures of artist's graphic works.
Despite the fact that Narbut used the Cyrillic alphabet, the N letter was often written in the Latin manner. An interesting feature of this symbol's outline is a decorative element in the form of a dot on the left connecting stroke.
The O letter is on the minute hand. It has serifs in its upper and lower parts, which is another feature that demonstrates the master's creative approach.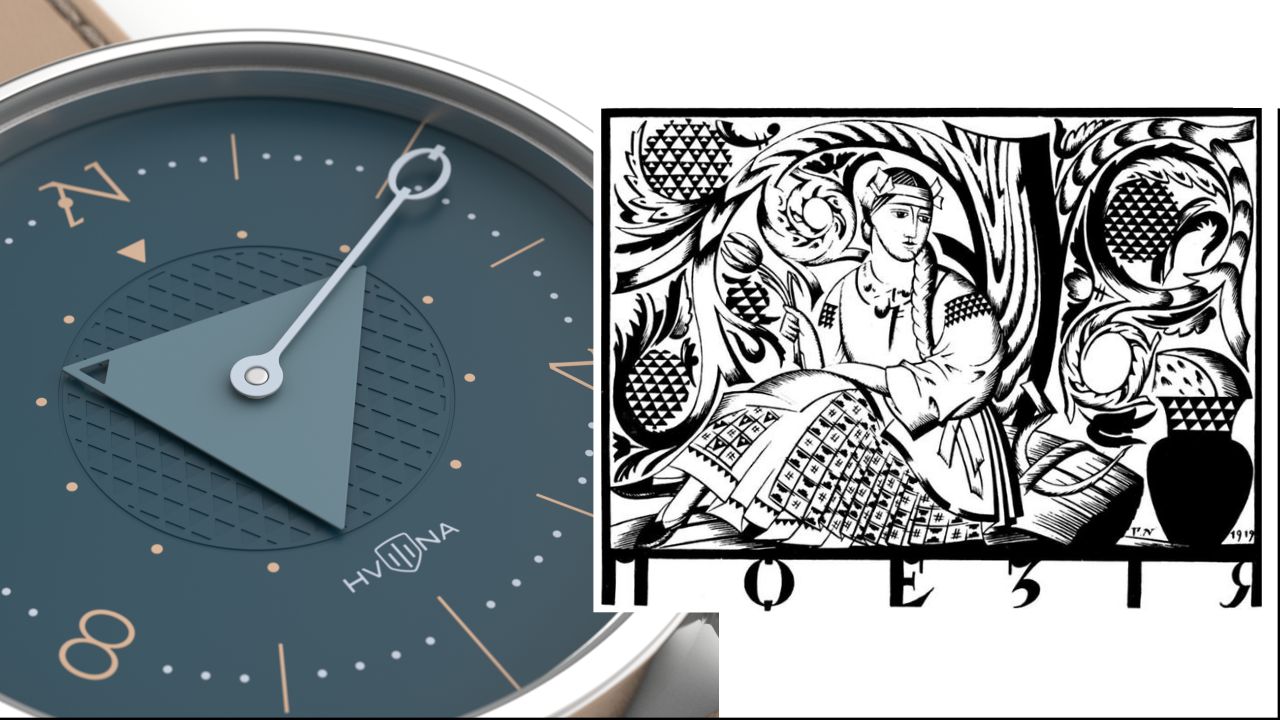 In the central part of the dial there is a pattern of a large number of small triangles, above which there is a massive hour hand of the same geometric shape. This layout symbolizes a reference to the patterns of the artist, with which he often decorated his illustrations. A triangle is also cut out on the index end of the hour hand, thus, with it, the arrow points to the time. The winder is decorated with an engraving.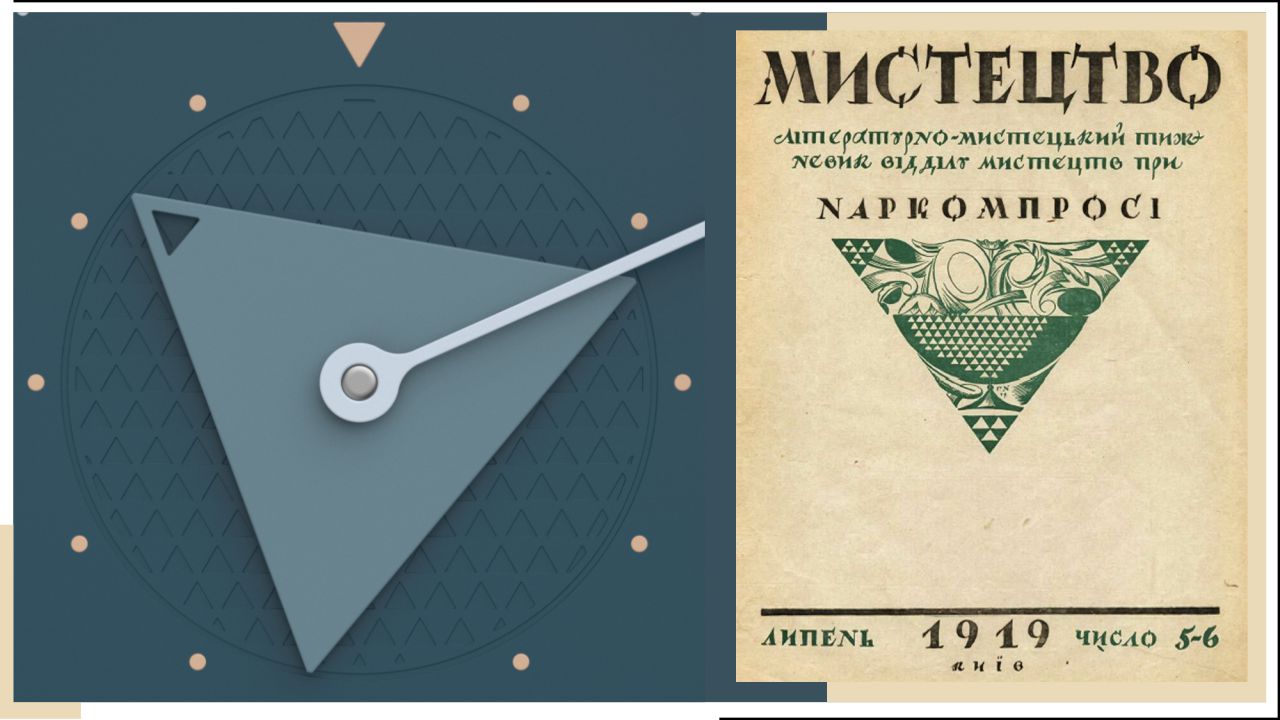 The transparent back cover is made of sapphire crystal, under which, on the section of the mechanism, the name of the collection and the artist's signature pattern are engraved.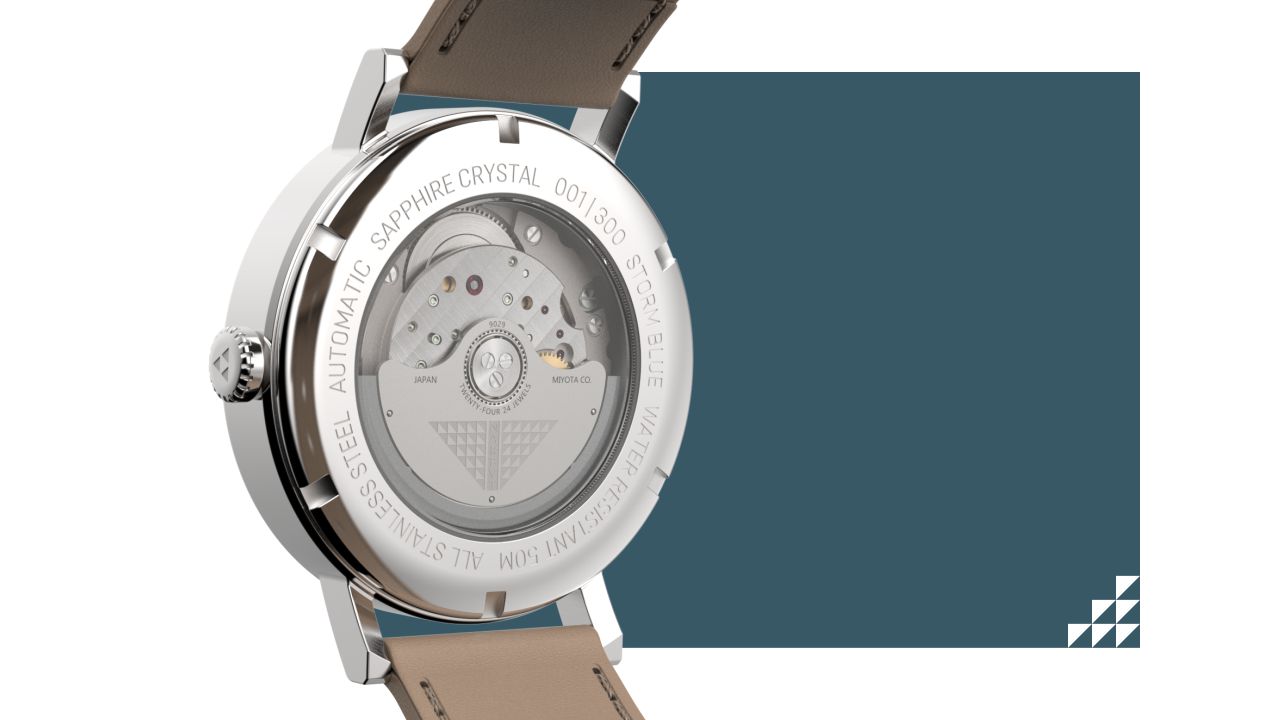 The watch case is made of stainless steel; the movement is Miyota 9029 premium automatic; there are 24 ruby stones, a 42-hour power reserve, 10+30 seconds per day accuracy movement, front sapphire crystal with anti-reflective coating, genuine leather strap; water protection is up to 50 m.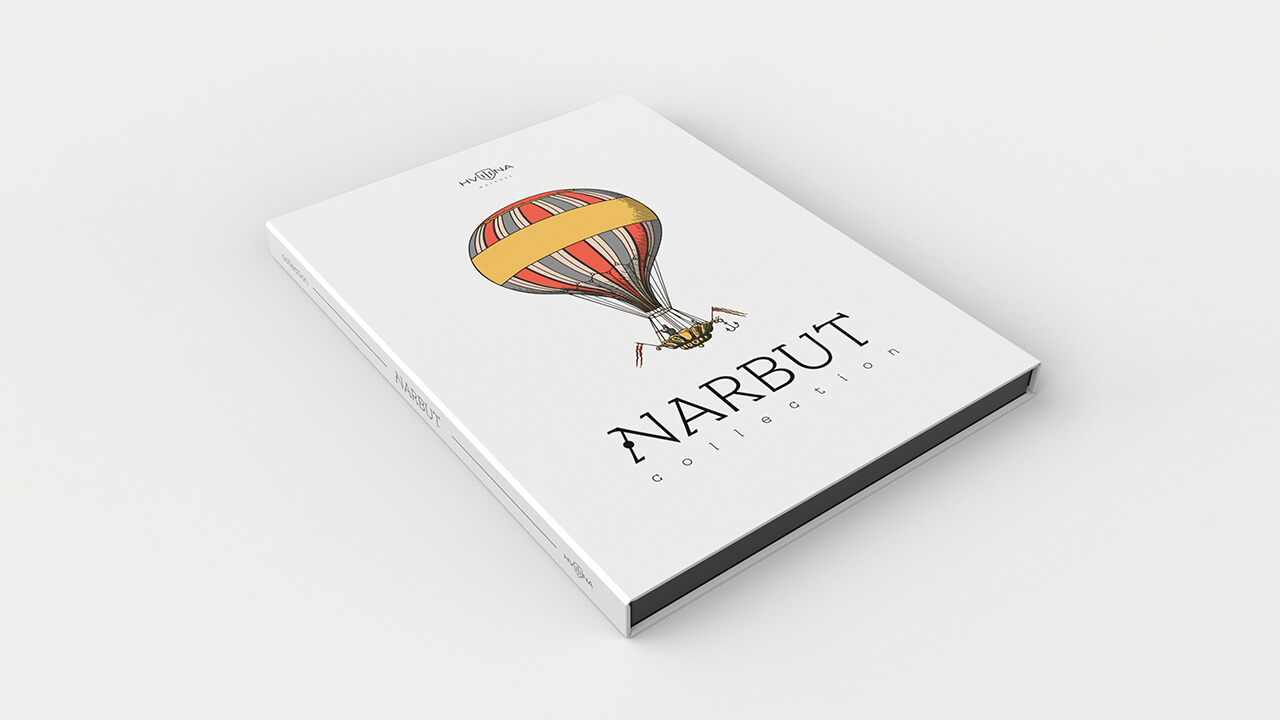 The watch box is decorated as the pages of a book featuring one of the most famous cover illustrations for the text of H. C. Andersen.